Lauren, age 20
I suffer with Endometriosis and I have struggled with finding things that help manage the pain, as endometriosis has not got a cure, until I found Running on Hempty. I started on the 5% CBD oil and noticed a tiny improvement in pain and I have started the 10% CBD oil and am hoping to see an even bigger improvement.
The best product I have found by far though is the CBD  massage oil from Running on Hempty. When I am having a  bad flare up I massage the oil into my stomach and use a  hot water bottle, it is the only thing I have ever used that  has given me any sort of relief, even painkillers don't  normally help!
Using these products have helped my quality of life as I now have something to help manage the pain and I'm not missing out on work or life events.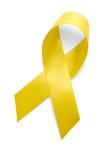 Amy, age 21
I have been using CBD oil from Running on Hempty for several months now. I can drastically see an improvement in my mood and the way I am able to handle everyday tasks, with my anxiety I would normally shy away from.
My anxiety was really destroying my confidence. I felt as though nothing could really help. I enjoy singing and acting and felt like I needed something to help me enjoy my hobby again, and not let my anxiety get in the way.
I decided to give the CBD oil a try and I'm so glad I did. Popping into the shop in Radstock was really helpful as I was advised and felt understood, I felt as though they really wanted to help and make me feel better.
I love how natural and gentle it is to my body.
I would recommend this product to anyone who struggles with anxiety.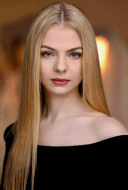 Mike
I was diagnosed with prostrate cancer in July 2019 with a Gleason 7 with a PSA of 2.1. During the initial period I read about a professional in the USA who also has prostrate cancer.
He had taken CBD oil for 6 months, during which time he was completely clear of it.  Having read this I decided I would give it a try and I went to Running on Hempty. I have blood tests done every 3 month initially. Since the start my levels have decreased to 1.5. The hospital specialist was very  pleased and told me whatever I was doing, to continue  doing it.
He has now put me onto 6 monthly blood tests. I  am so glad this shop is local to me in Radstock but being  online it's available to all. Their CBD is a high quality oil and  the service is fantastic.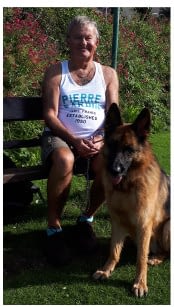 Dotty
My name is Dotty, I am a 7 year old Labrador and I hurt my shoulder a  year ago. I rested, went without walks, which I hated and had  injections and tablets. After a few months it settled down but when I  run about it flares up again.
I have been taking a few drops a day of Running on Hempty's 2.5% CBD oil.  I have been doing this for 2 months and it's already making me feel  better. I have no pain or stiffness now!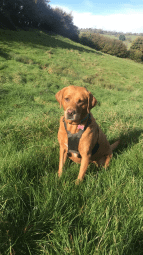 Emma
I have taken CBD oil for over 18 months. I took it for early menopause, sleep issues, feeling sluggish and pain which include nerve pain after a car accident.
I started on a low strength dose, which helped with my sleep but nothing else. I then went on the 5%, this gave me huge benefits but I still had daily pain; it was very small but still there.
I decided to go with the 10% 4 months ago and it was the best decision I ever made. My sleep is amazing, I get no menopause symptoms and no daily pain.
If I do any gardening and over do things I just use the Running on Hempty CBD pain balm or CBD massage oil to rub over my muscles and this eases it.
It now means I can do jobs like gardening, painting and other physical things and not have to stop after 15 minutes. It's been a game changer.